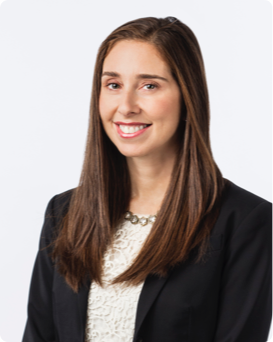 Robyn Price Stonehill
Executive Vice President, Chief Human Resources Officer
Assurant, Inc.
Robyn Price Stonehill is executive vice president, chief human resource officer of Assurant, Inc., leading the human resources function for the enterprise. Throughout her 17-year career at Assurant, Ms. Price Stonehill has held a variety of leadership roles related to compensation, retirement, health and welfare, and other human resources functions.
In her role, Ms. Price Stonehill advises leaders on organizational transformation and supports Assurant's talent, leading global human resource activities with a strong focus of diversity and inclusion, learning and development, enterprise talent development and performance management. She is instrumental in the Company's multi-year transformation to become a more customer-centric and agile organization to enable its long-term business strategy. As part of this process, she led the restructuring of the human resources function at Assurant, streamlining and integrating processes across the enterprise to increase efficiency and drive business results.
As senior vice president, compensation, benefits and shared services from 2011 to 2014, Ms. Price Stonehill set the vision and design of the Total Rewards program and restructured Assurant's talent acquisition processes, placing greater focus on improving the job candidate experience.
Ms. Price Stonehill reshaped Assurant's pension and benefits architecture to improve cost efficiency and increase value to employees while maintaining the competitive benefits needed to attract and retain talent. Under her leadership, employees' 401(k) participation rose from 55 to more than 93 percent.
A former actuary, Ms. Price Stonehill, working with Assurant President and CEO Alan Colberg, strives to increase employee financial literacy, and helped to establish a free Financial Fitness pilot program at the company.
Prior to joining Assurant in 1999, Ms. Price Stonehill advised clients on benefits and retirement issues at Arthur Andersen and KPMG.
During her tenure, Assurant has ranked in Workforce Magazine's 2014 Workforce 100, a list of the world's top companies for HR, been recognized with a North American CandE Award for improving the candidate experience and received a Well Workplace Award from
WELCOA
(Wellness Council of America) for its commitment to workplace wellness . In addition, for the fourth consecutive year, Assurant received a
Best Employers for Healthy Lifestyles®
Gold Award from the National Business Group on Health.
An advocate for increasing leadership opportunities for women, Ms. Price Stonehill is a board member of the Athena Leadership Council at Barnard College, dedicated to advancing women leaders worldwide. She was recognized for these efforts and her work to increase inclusion at Assurant when she was honored by
Profiles in Diversity Journal
as a Woman Worth Watching in 2015.
Ms. Price Stonehill is also a member of the board of directors and finance committee of AMIT, which runs more than 70 schools and educates more than 20,000 children in Israel.
She graduated summa cum laude from Queens College of the City University of New York with a Bachelor of Arts degree in Mathematics.